Poultry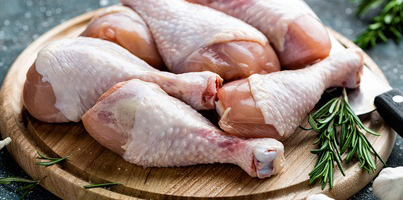 ... we know our way around its demanding packaging.
Safe gas barriers protect your pieces of chicken, goose, duck or turkey from contamination and contribute to a long shelf life. High puncture resistance ensures safety in the case of packaged bones.
These 11-layer coextruded films of the latest generation reduce the use of plastic by up to 40% while retaining all the properties of conventional films.
We have developed ecological packaging that complies with European directives. With ThermoCart and SkinCart, up to 95,8% of plastic is replaced by renewable raw materials. The perfect presentation of your product is guaranteed and the long-term storage remains identical to conventional films.
Technical Evaluation
Please fill in our technical evaluation form.
- Form [.pdf]
Advice and Information
info@packartis.ch
+41 (0) 44 451 77 50