Medical products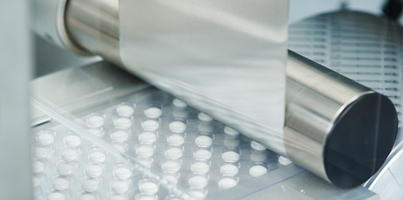 We work with you on tailor-made packaging solutions.
For years we have been supplying films that are adapted to hygienic processes, whether steam, gas, gamma- or infrared sterilisation. Our films are extremely machinable and thus enable packaging at high cycle rates.
We are constantly working on the development of more environmentally friendly packaging. We offer ever thinner films, giving you the possibility of reducing the use of non-renewable raw materials.
Our 11-layer coextruded films of the latest generation reduce the use of plastic by up to 40% while retaining all the properties of conventional films.
Suitable films
Technical Evaluation
Please fill in our technical evaluation form.
- Form [.pdf]
Advice and Information
info@packartis.ch
+41 (0) 44 451 77 50